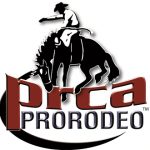 OFFICIAL CONTEST RULES
PRCA RODEO TICKET GIVEAWAY
SPONSORED BY WDAY TV
Viewers are instructed to go to wday.com to register for a chance to win a family four
pack of tickets to the PRCA Rodeo at the Fargodome March 29-30, 2019
1. Registration deadline is 11:59pm Sunday March 24th.
2. Winners will be chosen in a random drawing from all entries. Each winner will
receive a family four pack of tickets.
3. Must be 18 years to register.
4. Winners are responsible for all applicable tax, licenses and insurance. If asked,
winners must present a valid social security card and will be required to fill out
the proper paperwork before being allowed to claim their prize.
5. Winners agree to sign a release of liability. WDAY and contest sponsors, their
representatives, agencies and employees are not responsible for any liabilities
arising from the award or use of the prize.
6. Employees and their immediate families of Forum Communications Company,
Fargodome, and all other participating sponsors are ineligible to participate.
7. Winners agree that their name, voice, photograph and likeness may be used for
promotional purposes.
8. Winners will be notified by phone on March 25th-26th.
9. Winners will need to make arrangements to pick up tickets at the WDAY Studios
during normal business hours, prior to performance date of March 29, 2019.
9. The decision of Forum Communications Company in the interpretation of these
rules is final. WDAY is the sole judge of the contest. By participating, persons
agree to be bound by the judges decision and the official rules.
10. Odds of winning depend on the number of entries.
11. WDAY reserves the right to change, alter or modify these rules at anytime
without notice.
12. WDAY reserves the right to terminate the contest without any liability.